What is the best way to heat your home this winter in Turkey?
What is the best way to heat your home this winter in Turkey?
1st December 2014
For many it can be quite simple keeping your home warm during the cold winter months. With facilities such as main line gas supplies and central heating, a simple click of a switch and one has a warm home.
But what if you live in the cities or rural coastal areas of Turkey?
Many expats live in villas or apartments along the coastal regions. Homes with marble floors and concrete walls make them ideal retreats from the strong summer heat. But the winter months however, they can become very cold.
So what is the best way to keep your villa/apartment warm this winter in Turkey?
Fortunately there are many heating systems available.

Here are some Heating system options:

Coal/wood fire central heating
What is it? Built in fire place and Back boiler system, which connects to a water heating system and heats the radiators fitted throughout your home.
Effective at heating your home
These systems can use wood or coal.
Note: these systems require a lot of wood or coal for them to function to the maximum heating capacity.
Depending on how warm you want your home to be, back boiler systems can use up to one ton per month of fuel. This can be messy and hard work for some.

Log burner with fan assistance
What is it? log-burner which is built in, that has a fanned output what adds heat to the room in which the burner is situated. Also, fanned outputs can be connected to rooms on the above floors.

Wood burning stove
What is it? A standing Sober or wood burning stove is a free standing heater, which requires an outlet pipe. (flute/chimney) This can burn wood or coal.
These are very efficient as they produce a lot of heat and burn less fuel.

Note that: Using wood will block the chimney with carbon/soot; the chimney pipe will have to be cleaned regularly.
They can be used in one room of your home only and it cannot connect to radiators.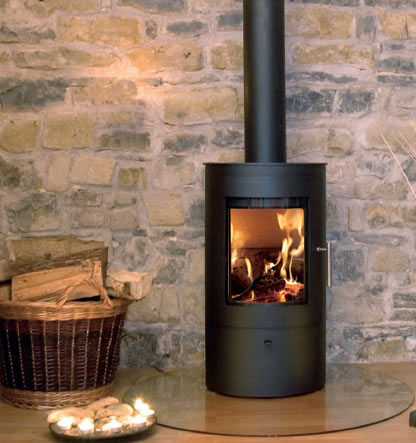 The cost of various materials –

Tip -the price can be very different, depending upon which supplier you use. Get quotes from as many suppliers as you can

Pine - burns very quickly but produces a lot of heat.
Cost - One ton of pine is approx. 350tl-400TL
Oak – this material burns a lot slower than pine.
Cost – around 350-450 TL per ton.
Coal – will produce a lot of heat but is very messy.
Cost – Coal is sold in bags of various sizes, ranging from 5 TL to 20 TL plus

Plug in electric heaters These are commonplace in many homes in Turkey, due to them being easy to use and efficient. You do not need to make any moderations to your home.
There is a wide range of electric freestanding heaters available throughout Turkey.

Air-conditioning units – have both a cooling and heating function. Although they will heat a room they are not recommended as the only source to heat a home on a permanent basis.

Gas central heating systems
What is it? Radiators fitted throughout your home, which can be powered by *main gas supply, *gas tank or large gas bottles. (*where available)
This is very clean and effective method.
Cost - gas bottles are priced at around 275tl which depending on the amount of time you have the heating on, will last around one week-two weeks.

The importance of installing insulation in your home

Insulation acts as a barrier to heat loss and heat gain, particularly in roofs and ceilings, walls and floors.

Effective insulation is the most practical and cost effective way to make a house more energy efficient; keeping it cooler in summer and warmer in winter and saving up to 40 per cent of house hold bills. In addition, insulation may reduce condensation in the home. This can reduce mold and damp.
Did you know? you can call us: 0212 340 7685 or 0252 612 6510 or Email findatrader@yellali.com

Find local Specialists in your area - Find A Trader - GET STARTED!



Enjoy this Blog? want to read more....
Sign up to YellAli's weekly newsletter and receive the latest information in Turkey - Tips, procedures, advice, promotions and much more!
Join YellAli for FREE



Comments (1)
Please login to comment