What is the diplomatic row between Turkey and the Netherlands about?
What is the diplomatic row between Turkey and the Netherlands about?
12th March 2017
Turkey and the Netherlands are engaged in an escalating diplomatic row after two Turkish ministers were prevented from attending campaign rallies in Rotterdam.
It has led to terse rhetoric between the governments and sparked protests in both countries.
What is the row about?
Turkey is holding a Yes/No referendum on 16 April on plans for extended powers to be granted to President Recep Tayyip Erdogan.
Turkish ministers have been planning to attend rallies in several European cities including the Netherlands, Germany and Austria to drum up support for the Yes campaign among Turkish nationals currently living in the countries.
On Saturday, Turkey's foreign minister Mevlut Cavusoglu was scheduled to attend a rally in Rotterham but the Dutch government withdrew landing permission for his plane.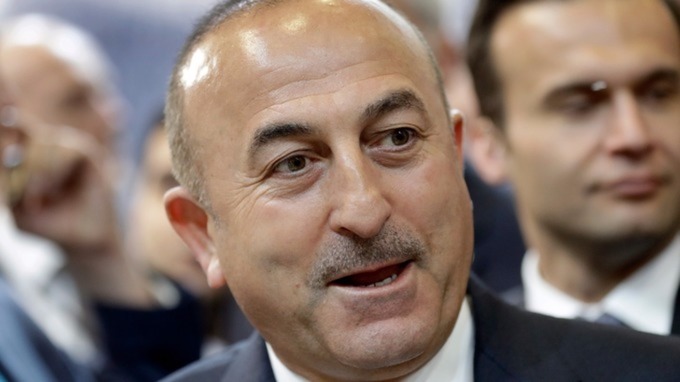 Turkey's Foreign Minister Mevlut Cavusoglu Credit: AP
Why did the Dutch stop Turkey's foreign minister landing?
The Dutch government said in a statement it had withdrawn the permission because of "risks to public order and security" caused by the proposed visit
"Everybody who wants to organise a meeting must adhere to instructions from authorities so that public order and security can be guaranteed."
The Turkish government "does not want to respect the rules in this matter," it added.
And what about the second Turkish minister?
Later on Saturday, Turkey's family affairs minister, who also intended to attack a rally, was blocked by Dutch police from entering the Turkish consulate in Rotterdam.
Fatma Betul Sayan had been in Germany on Saturday, but travelled to The Netherlands by road. She was escorted back to the German border.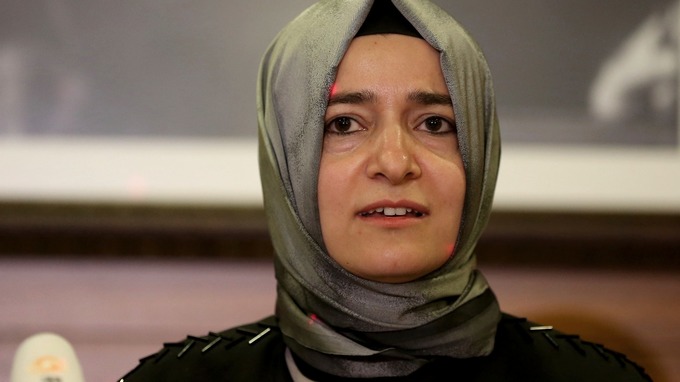 Fatma Betul Sayan speaks at a news conference after returning to Turkey. Credit: AP
What has been Turkey's response?
Turkish President Recep Tayyip Erdogan angrily branded the Dutch "Nazi remnants" and "fascists" after his foreign minister's plane was stopped from landing in the Netherlands.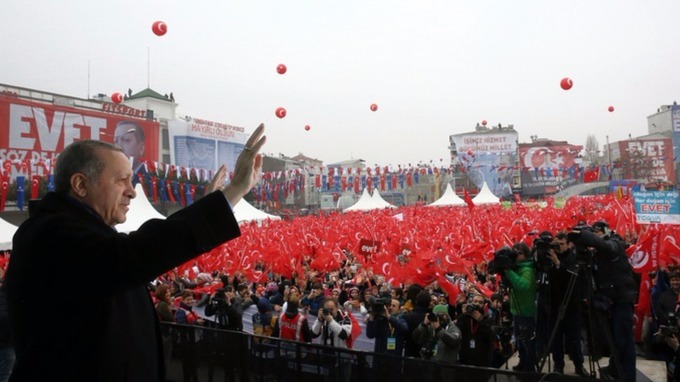 Turkey's President branded the Dutch as 'Nazi remnants' as he addressed supporters in Istanbu Credit: AP
Addressing a rally in Istanbul on Saturday, Mr Erdogan said of the Dutch: "They do not know politics or international diplomacy.
"You can stop our foreign minister's plane all you want, let's see how your planes will come to Turkey from now on."
On Sunday, Mr Erdogan repeated his "Nazism and fascism" accusations against the Dutch over the incident.
He also warned that they will "pay the price" over the "shameless" treatment of his minister.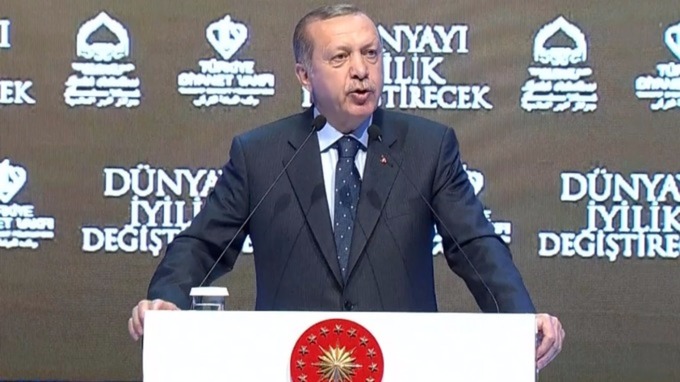 President Erdogan said the Dutch would be taught a lesson in diplomacy. Credit: AP
What has been the Dutch response?
On Saturday, Dutch Prime Minister Mark Rutte said he understood Turkey's anger, but Mr Erdogan's "Nazi" and "fascists" remarks were "crazy and "way out of line".
Despite insisting that it was important to keep relations with Turkey "as strong as possible" Mr Rutte appeared to be taking a tougher line on Sunday.
He said the two Turkish ministers were prevented from travelling in the Netherlands because Ankara had threatened sanctions against his government.
"We can never do business under this kind of blackmail," he said, adding: "We drew a red line."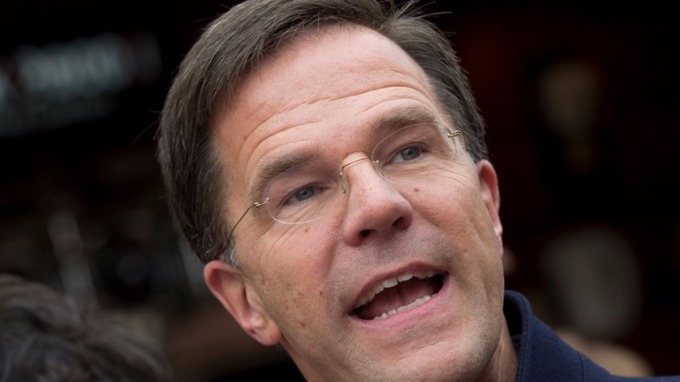 Mark Rutte insisted Turkey is to blame for the diplomatic row. Credit: AP
What has happened since then?
Protesters have been demonstrating outside the Dutch consulate in Istanbul and the Netherlands' flag has been replaced with a Turkish one.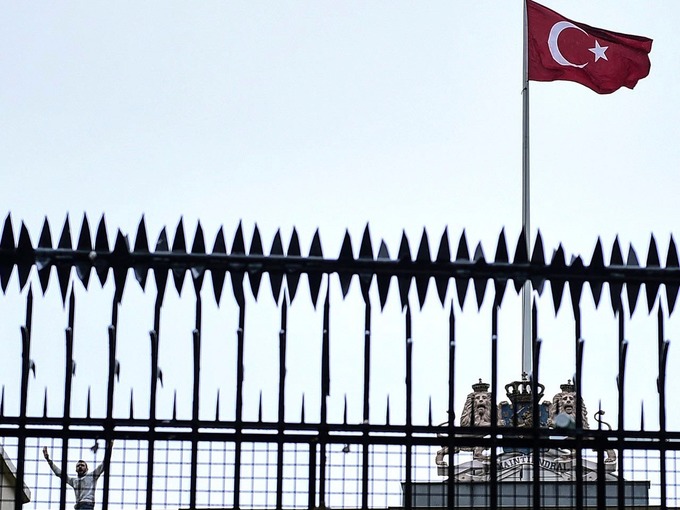 A man is pictured on the roof of the consulate after removing the Dutch flag. Credit: AP
Overnight, Dutch riot police also broke up a protest by hundreds of supporters of President Erdogan at the Turkish consulate in Rotterdam.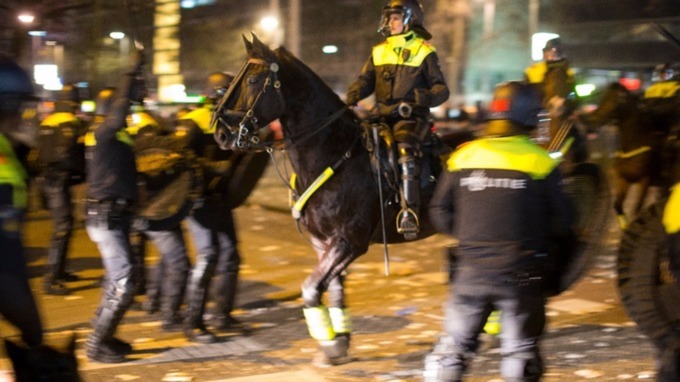 A riot police officer on horseback during the protest in Rotterdam. Credit: AP
Turkish Prime Minister Binali Yildirim also said Turkey will not be satisfied with an apology from Dutch over the barring of its ministers and warned of repercussions.
Earlier, he also threatened that Turkey will retaliate in the "harshest ways".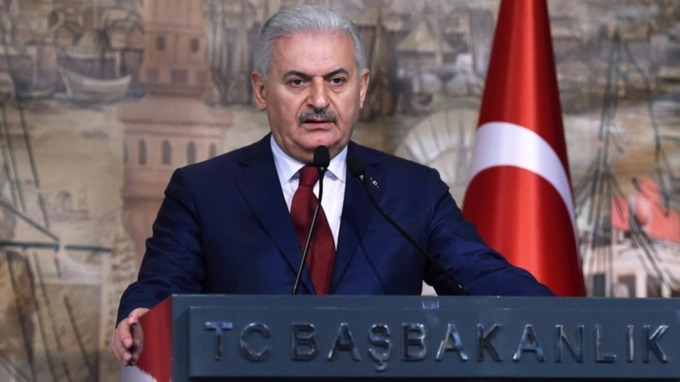 Prime Minister Binali Yildirim accused the Dutch of 'unacceptable behaviour'. Credit: Ap
ITV News



Please login to comment